Congratulations on finding your new home. Whether you're on a temporary assignment, or hope to stay in place for years, these rental-friendly items will help your house feel more like your home. These innovative products can help you whether you're decorating a small apartment or one of the Fayetteville homes for rent.
Your landlord hopes that you enjoy the home and can take pride in your new space, but they also want the home to be returned to them in great condition (see your lease terms for details on what is or is not allowed for your personal situation). These rental decorating ideas and organizing ideas ensure you make the most out of your new space.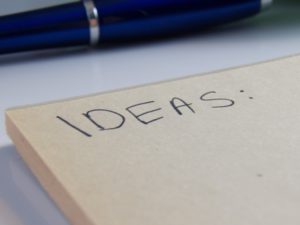 Since renters may be in multiple locations over time, they may want to be sure they have furniture that is versatile enough to fit into multiple spaces. Consider purchasing big items in neutral colors and finishes (like sofas, tables, and beds). It's easy to use bold colors in accessory choices to update for seasons and changing styles.
Smart Rental Home
It's easy to make a few small updates and simplify some of your everyday chores. Try these products to enjoy the benefits of latest technologies.
Remote Controlled Outlets
These products simply allow you to turn products on and off with a remote control. This particular model includes power buttons to turn all outlets on or off.

Alexa Voice Control
Choose a basic voice control speaker or choose a device that includes a visual display.

Smart Electronics
Invest in Alexa-complatible appliances that can be controlled by voice or use a "smart plug" to add voice control to older electronics.

SONOS Sound System
These wifi enabled speakers can fill your house with music and the wireless setup means that they don't require any wiring to install. Enjoy music from all your favorite sources. Compatible with Alexa and can be voice controlled!

Electronic Robot Vacuum
Let this robot tackle cleaning your floors for you! Self-docking and charging unit can be programmed or used with Alexa or the Google Assistant.

Easy Solutions – No Tools Required
These smart solutions are easy ways to get more out of your space. Try these innovative products that are ready to organize your spaces.
Over the Door Pantry Unit
This smart organizer adds storage space and can keep frequently needed items witin easy reach.

Over the Door Hangers
There are lots of different ways to find extra space including these hangers.

Over the Door Organizers
Over the door shoe hangers are great for shoes or other items around the house. These versatile storage items can be used in bedroom closets (shoes), in the linen closet (first aid supplies), the pantry (snacks and sauces), and more.

Under Shelf Wire Baskets
These wire baskets can be used in the pantry, cupboard, bathroom, closet, laundry area, and even in the refrigerator! Adds organization and extra storage space for your items.

Mount Items with Command Strips
Hang a huge variety of items with a fully removable command strip! These versatile strips are sturdy and remove easily when you're ready for change. Once you realize how easy these are to use, you'll find uses for them in every room!
SimpliSafe Alarm System
The SimpliSafe alarm system is a great way to increase the security at your home. The setup is wireless and components are installed using command strips (included in your alarm system purchase). SimpliSafe offers live monitoring at competitive rates with no contracts required.

Hooks
These versatile hooks come in many shapes, sizes, and colors to solve a wide variety of household challenges. Use their damage-free utlity hooks for hanging things like art, mugs, towels, and much more! Heavy duty for coats & curtain rods.

Clear Jewelry Rack
Easily organize your jewelry with these clear hooks.

Towel Bar
Add a hand towel within easy reach of your sinks.

Floating Wall Ledges
Store and display up to 5 pounds of art and memorabilia on these floating ledges.

Use Shelf Risers
Risers can be used in most rooms where you have deep storage options available. Risers allow you to store lesser used items under the shelf, and raise items in the back so they are visible.
Clear Acrylic Risers
Let your collection steal the spotlight with these clear risers that always blend right in.

3-tier Spice Rack
This will help you see all the spices in your cupboard with a quick glance. Before we bought this, we had 4 jars of basil!

Verstatile Wire Shelf
Use this in pantry with staples, or in the cupboard with dishware and glassware, or even in a bathroom cabinet.

Expandable Shelf Organizer
This shelf organizer will expand to help you corral things with as much extra shelf space as possible.

Customize the Closets
Even a few small touches can have a big impact in your home. Make sure your closets are best set up for your life with these innovative solutions.
Use Shelf Dividers
This simple addition to a closet helps to keep your items in place.

Hanging Closet Storage
Use these versatile closet organizers to allow you to customize your closets to best fit your storage needs.

Bring Your Own Decor
Living in a rental means that you'll be living with a lot of design choices that were made by your landlord. However, a few key touches of your decor can elevate the style of a space instantly!
Organize & Display Items with Decorative Trays
Showcase your favorite items while keeping them organized and easy to transport with decorative trays. There are styles to fit most types of decor.

Bar / Coffee Cart
Add extra storage that can move from room to room with a wheeled bar cart! This design has 3 shelves to allow storage of glassware, tools, and your collection.

Stylish Rugs
Rugs are the perfect way to energize a space – either indoors or outdoors! Get your measurements and find the perfect one for your home's style.

Throw Blankets
Make sure that everyone in the room stays cozy with a snuggly blanket that works well on it's own or in front of the fireplace.

Lamps & Lighting
A room's lighting can have a major impact on the overall look of a space. Add floor and table lamps to your favorite spaces and notice how much more cozy the space can feel!

Line Shelves with Contact Paper
Choose a lively shade of contact paper and line your drawers and cabinets to make the spaces feel fresh.

Add Personal Special Touches
Finally make sure that you add special touches that are going to make you feel at home. The items below are some ideas that may help to acclimate to a new home in record time!
Use a HEPA Air Purifier
For homes in pollen zones like North Carolina, an air purifier is an essential household item during Spring and Fall pollen seasons. It's nice to also know that your air is purified year round and can help if nearby neighbor's food smells are entering your home.

Add a Spa-Quality Bath Mat
A bath mat will help prevent slippery floors after bathing, and the soft feel of this memory foam mat will feel great under your feet. Available in multiple sizes and colors.

Add a Welcome Mat
Make the first step into your home a memorable one with a stylish doormat (that will also help keep dirt from tracking all over your house).

Add a Rope Storage Basket
This beautiful rope storage basket is a welcome addition to any room. Store pillows, linens, toys, laundry, or many other items in these versatile baskets.

Settle in Comfortably
Make life easier with the free, fast prime shipping from Amazon with an Amazon Prime free 30-day trial. Use the online shopping to get everything from food to cleaning supplies to new furniture! As a bonus you'll also get access to music stations and lots of free video content.
***
Please refer to your lease contract to confirm the terms of your own lease. The items suggested above are meant as a general guide and may not be relevant for all renters.